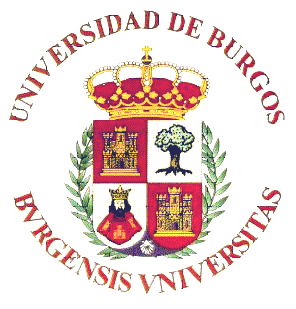 Universidad de Burgos - FBIS (Uninet)
General Information about copyrighted content:
Unless explicite noted all the documents in this server are subject to the following rules:
The entire contents of this site are protected by copyright laws. Copyright © 1999, Universidad de Burgos-FBIS (Uninet), or as otherwise designated therein. All rights are reserved.
Universidad de Burgos-FBIS (Uninet) hereby give permission to copy, print, or distribute any documents from our web site, provided
(1) that each copy makes clear who is the document's author,
(2) that no copies are altered without the Uninet express consent, and
(3) that no one makes a profit from these copies without Uninet express consent.
To request express consent, contact Uninet uninet@uninet.edu.
You may make an internet link to the Uninet Home Page by using the following URL link http://www.uninet.edu
We will not knowingly reproduce copyrighted material without permission of the owner. Should you find any such material at our internet site, please notify us immediately so that we can make the necessary corrections.
This copyright notice is based on Peter Suber's one. (Peter is a Law and Philosophy teacher at EarlHam College) You can see it and a very good article about it in http://www.earlham.edu/~peters/copyrite.htm.
A Spanish version of this notice is here.
Contact: Fundación Burgos por la Investigación de la Salud. Avda del Cid 96. 09005 Burgos. España
Burgos, 1999 - 2005